Post your job
It's free and takes less than two minutes
Approve agencies
Agencies you approve will submit candidates; you can restrict how many each can submit
Review candidates
Easily review CVs on the platform and interview or reject candidates
Hire!
Make an offer, pay the fee you originally set when the candidate starts
Accelerate your hiring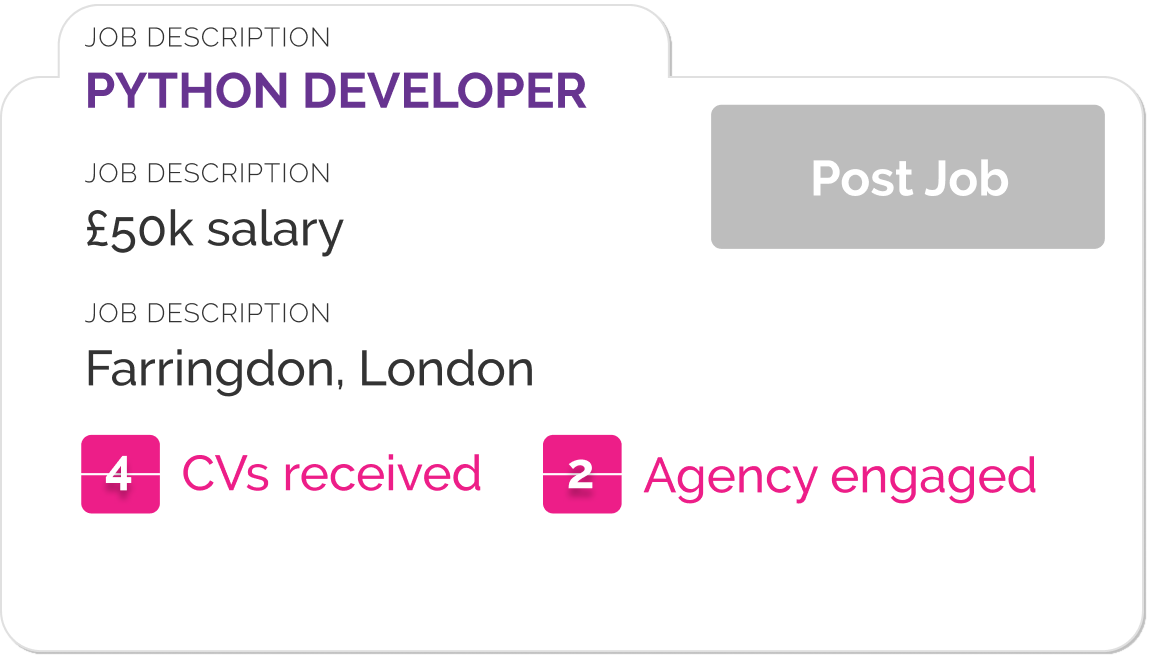 Broadcast your vacancy with a single click and let the recruiters come to you. Within hours, you'll have relevant agencies working on your vacancy.
And start receiving candidates soon after. Even better, you can limit the number of CV's you receive so you spend less time reviewing and more time reviewing the best talent out there.
"We thought we'd give Hiring Hub a try and we filled a marketing role in just three days for a 15% fee. Phenomenal."
Laura Connor at B&M Retail
CVs received

Agencies engaged
Post Job
Work with trusted agencies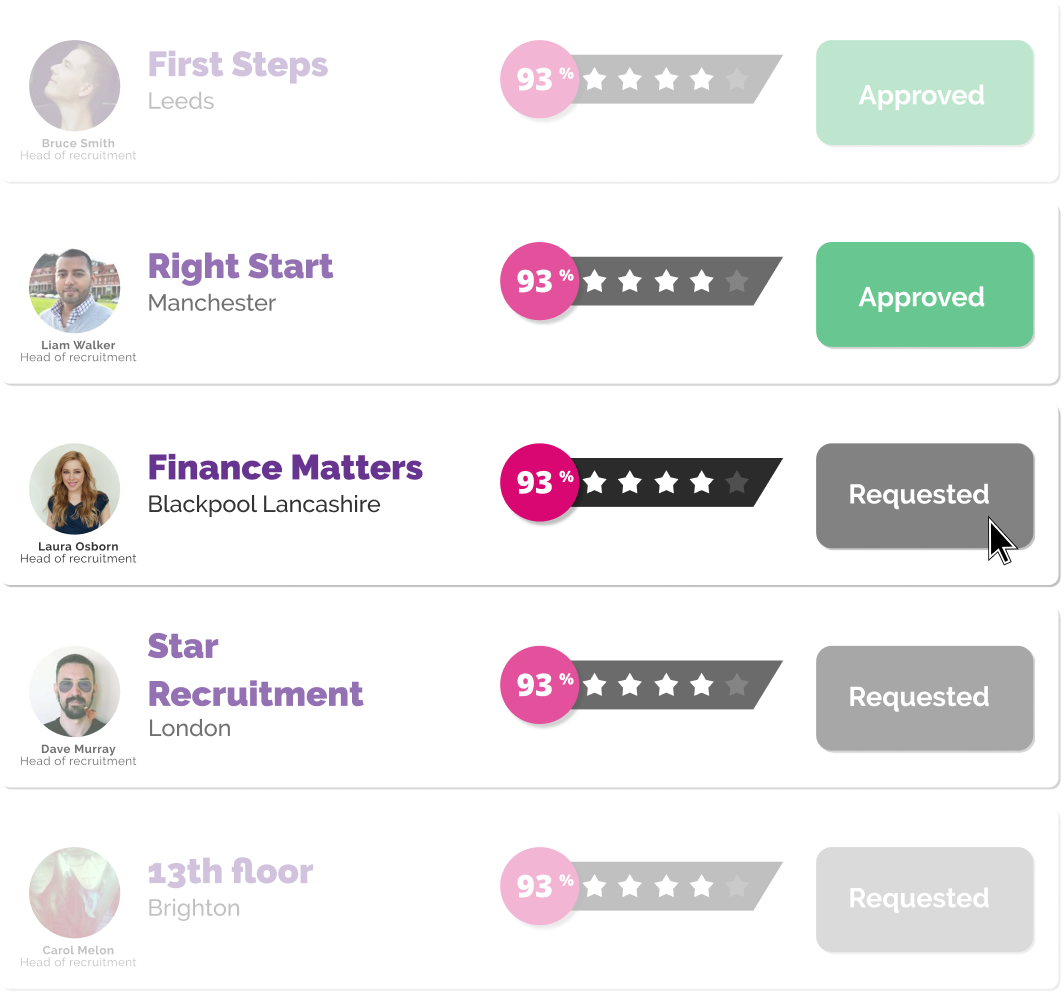 Hiring Hub gives you access to more of the UK's specialist recruitment market, so you'll have a wider choice . All our agencies are rated and approved by Employers, helping you choose only the best agencies to work with Approve one agency or five.
It's up to you. If you work with an agency that just 'gets you' add them to your Preferred Supplier List of most trusted agencies.
Broaden your search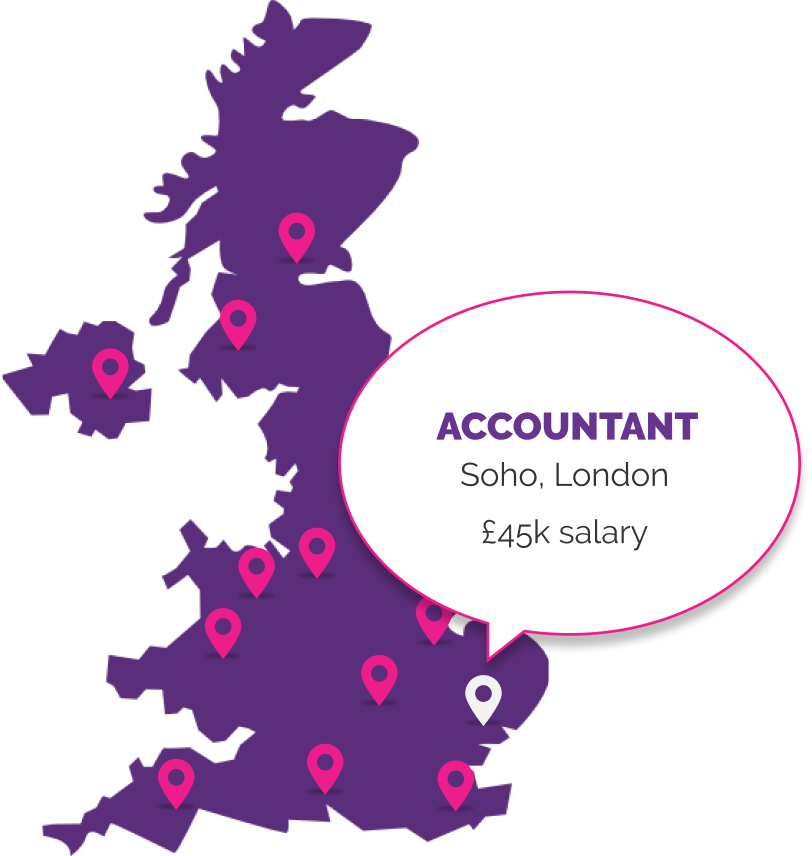 Access more of the UK's recruitment agency market and tell more people about your business. Hiring Hub helps you extend your brand and profile, giving you the power to promote your unique culture and values to a wider audience of talent.
"Hiring Hub takes the hassle out of dealing with agencies and finding great candidates. I'd urge you try it."
Steve Oliver, CEO of Music Magpie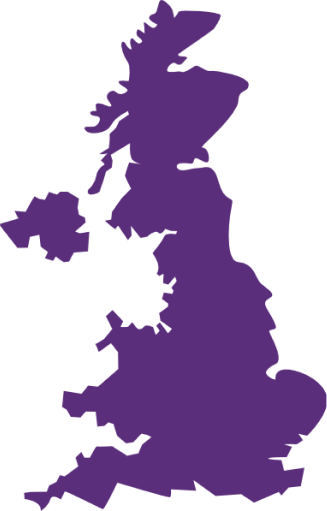 Java Developer
Stevenage
£42,000

Sprint Preston

SJS Recruit

Hire Now

Selective Recruitment

Morgan Turner

Clear Resourcing

Revive Recruitment

Coder Source

IT Talent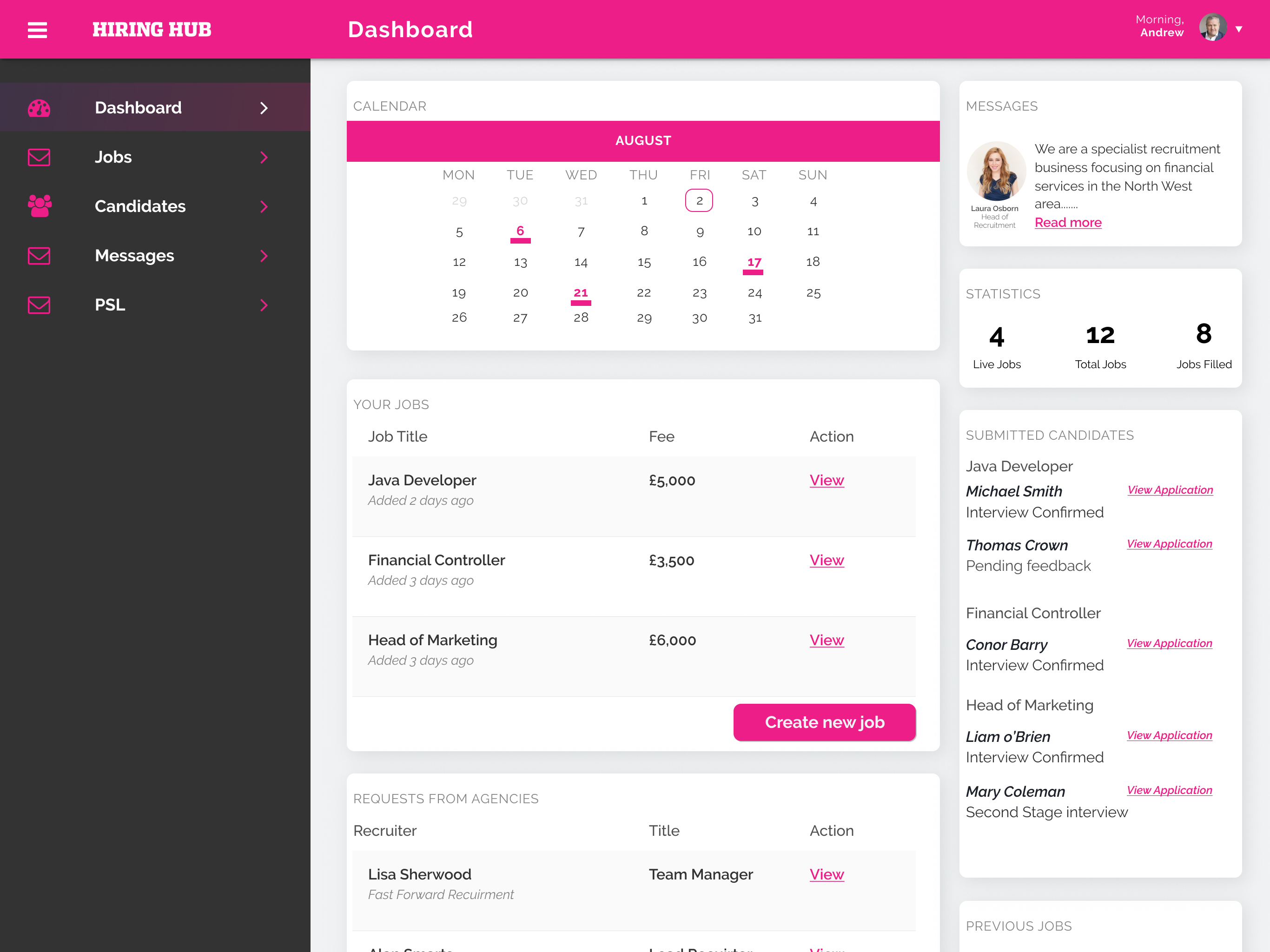 You're in the driving seat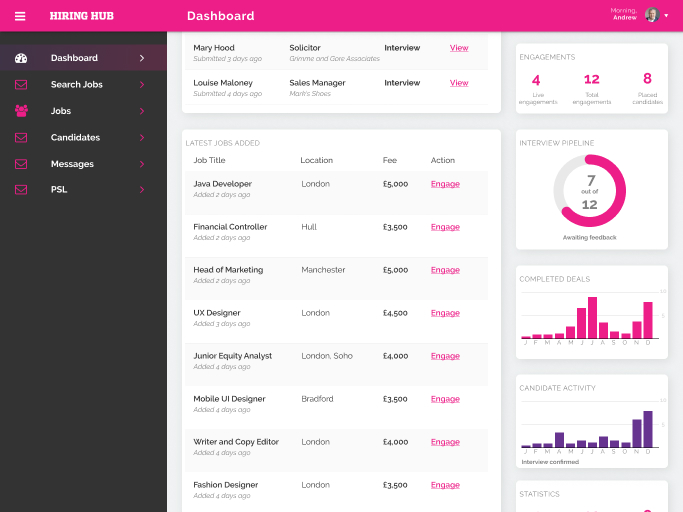 You're in charge, from the very start As soon as you post your job you set a fixed fee, no salary percentages and no negotiations. Offer higher fees to drive a competitive search or keep fees low to maximise your recruitment budget. The choice is yours.
You decide who works on your vacancy and your profile remains anonymous to everyone else, shielding you from unwanted cold calls.
Manage the whole process from your personal dashboard, emails, candidate CV's interview scheduling, job offers. All communications and admin in one place leaving your email free of recruitment clutter.
Simple, hassle-free hiring
Setup is simple and free, so it takes minimal effort to fully centralise your recruitment process in one place. So you and your team can access your account anytime, anywhere.
No need to keep checking in, we'll send you alerts and notifications every time anything important occurs. And security is paramount so everything is protected securely behind bank-grade SSL certification
For your peace of mind, the whole process is covered by a single set of terms that protect our employers and our recruitment agencies.
What's more, we handle all invoicing and hold your payment in Trust for 60 days so if things don't work out, your recruitment fee is returned to you, no quibbles.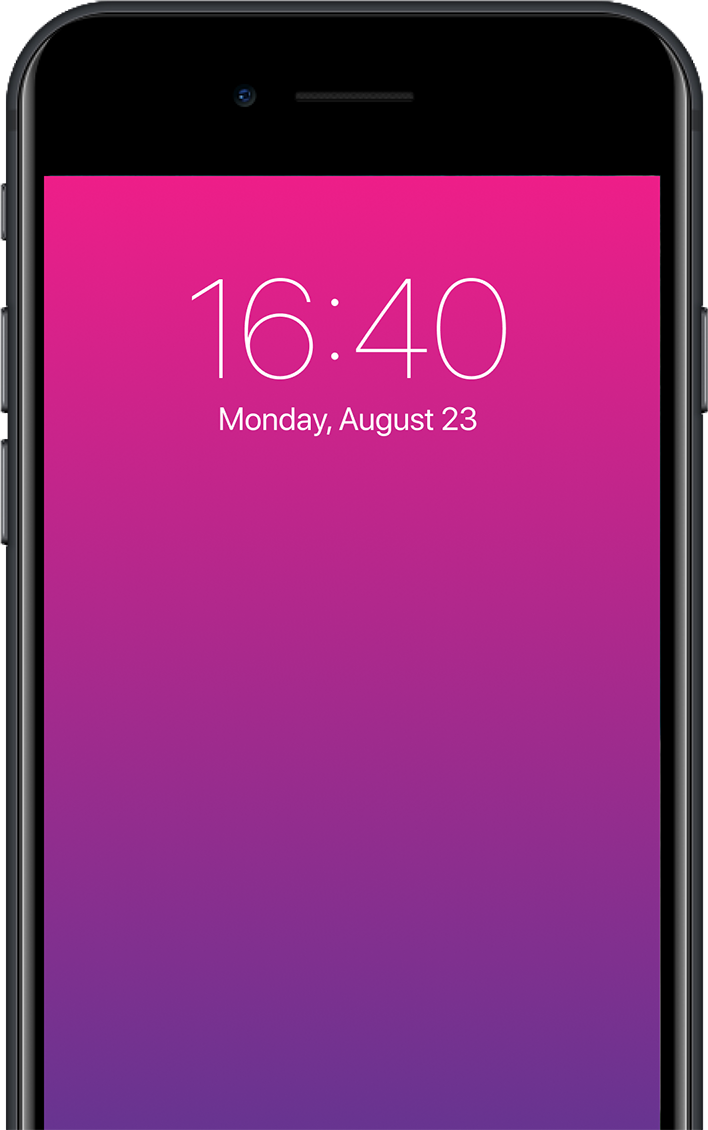 Everything you need to supercharge your recruitment
Simple

Upload your job, approve agencies and sit back as CVs flow in for you to accept, and move through your recruitment process, or reject with one click. It's remarkably easy.

Speedy

Average time-to-hire on the platform is 20 days; our current record from posting to offer is 2.5 days. Post your job today, and you could be reviewing candidates within 24hrs.

Secure

Your dashboard and data sits behind robust SSL security configured to banking standards, so you can be reassured that your account data and information is safe.

Supportive

Your Relationship Manager is on hand whenever you need them to help with everything from benchmarking salaries and fees, to briefing agencies and scheduling interviews.